In a market where big players compete with each other for potential customers, new entrants and small-scale merchants find themselves in a bad position with the plethora of advertisement options that sound confusing as well as expensive. Everyday choices of the public are influenced by the thoughts and people that they are surrounded by and the right marketing strategy gets into the minds of customers, influencing each of their purchases and providing the right playing ground for merchants.
Here is a team of problem solvers working with small and medium merchants, helping them establish strong engagements with their customer base, ensuring the smooth running and assured growth for their businesses. With an excellent track record in their career with marketing strategies, and building strong businesses, they provide the most cost-effective and practical way to ensure customer engagement through their innovative products. In conversation with Axel Balakrishnan, where he shares the interesting and intriguing story of Splendre.
Tell us about yourself, your background, and your previous ventures.
I am an entrepreneur who co-founded Codelattice in 2009 and Splendre in 2017. I was actively engrossed in the marketing transformation of various prominent national and international brands, which offered me an extensive perspective of the most dynamic and formative years of AdTech and MarTech.
Building insights from my prior experience seeded the idea of Splendre and set the vision of Splendre along with Nipun Balan T H (CTO) and Anil Balan (COO).
I started my career in an entrepreneurial job role to head Marketing Communication for JMR Infotech, predominantly in the Fintech domain. This experience of handling marketing initiatives with large partners like ORACLE equipped me with a brief idea of how the information technology business is carried out.
Could you brief us on the story behind Splendre? What was the inspiration behind starting it?
For small and medium merchants, expert advertising agencies are unaffordable to formulate great campaigns which can directly engage their prospective and existing customers. Even if the campaign is developed, publishing a campaign is costly irrespective of the media they use. Then comes the toughest part: to analyze and retain the audience created by the campaign and turn them into paying customers or maintaining the loyalty of existing customers.
Now we have proven capability to generate more than 1000 engagements per day in just a 3 km radius, which has shown impressive results when expanded to city level. Hence we are meant to level the playing field for small and medium merchants. In a short period, we have worked with more than 50 merchants.
We are honored to have our vision entrusted by IIMK LIVE, MRPL, and a group of individual investors who have fuelled Splendre to this level through valuable mentorships and investments.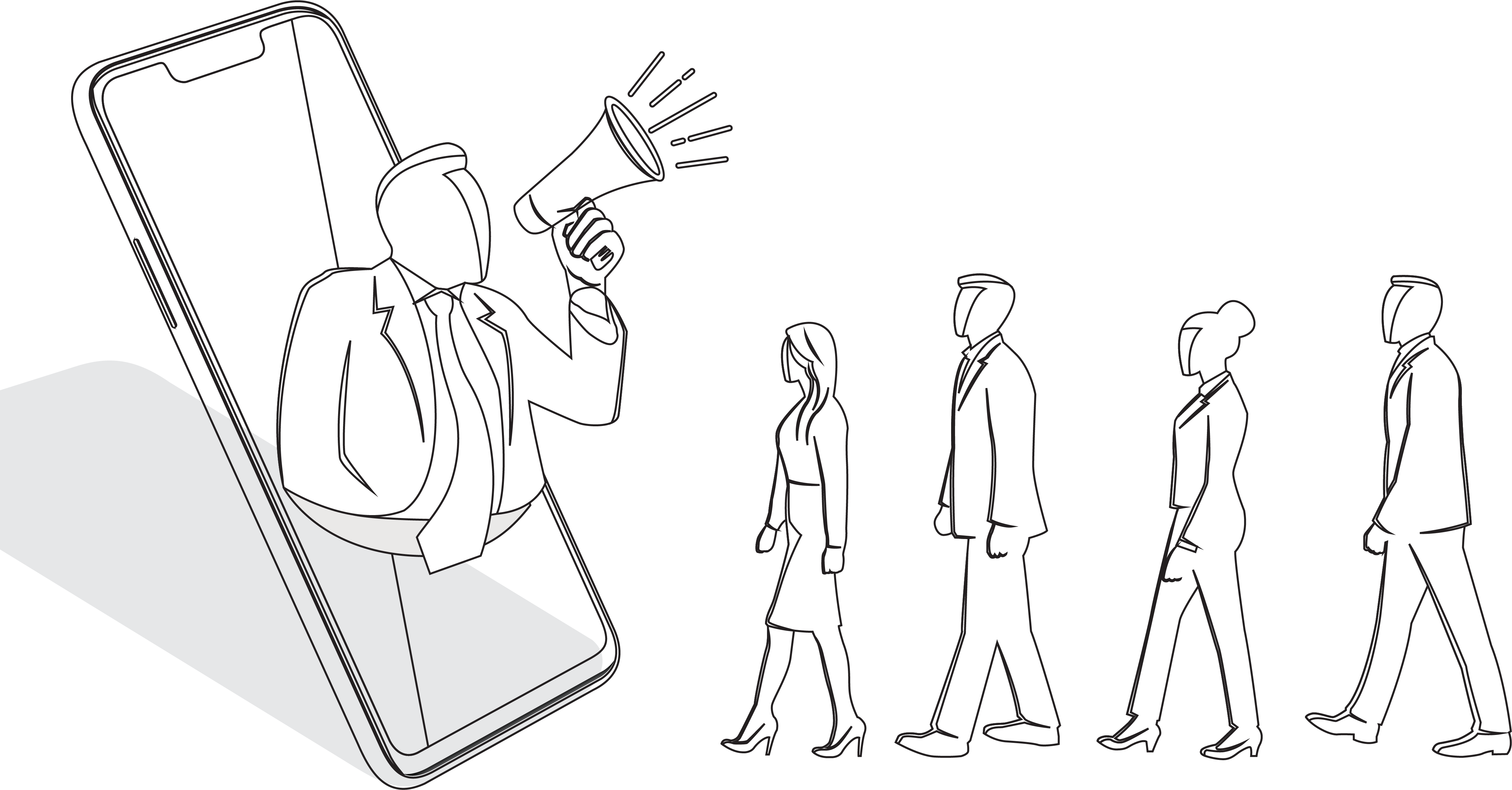 What are the products and services that you provide at Splendre?
We offer a single-touch product for small and medium merchants to engage their existing and prospective customers in and around their store. By this, a merchant can have a virtual relationship with a customer, which will drive walk-ins and sales.
Splendre is on a mission to make affordable hyperlocal customer engagement possible for small & medium merchants. We achieve this by having a set of predefined customer engagement campaign frameworks and media mix in our ecosystem, enabled by our product, Lookodu. Lookodu is equipped to cover all main touchpoints of a local merchant, from publicity in its catchment area to in-store.
With respect to the media mix, we are constantly expanding our strategic alliances with media owners, including Out Of Home, TV, Radio, etc. Lookodu is also getting integrated with various online ad platforms.
Tell us about your team. How did you meet each other?
We have a consistent and robust team with enough perseverance, which made us thrive through this pandemic period. All of our core team members come from hardcore entrepreneurial backgrounds, and mid-level resources are ones with ingrained entrepreneurial traits. Naveen Nadh, heading our product, has shown his mettle while we pivoted our business strategy to suit the post-pandemic era. Yes, we do take care to hire entrepreneurial resources to best suit the experimental, high-performing, and result-oriented company culture.
We have our whole team well exposed to digital marketing, and the majority of them have experience in building and running businesses in this domain. This has equipped us with the skill to fine-tune continuously and at the same time stay focussed on our vision of offering maximum value to marketers.
With a plethora of advertising options for people to choose from, what makes Splendre unique?
There can be multiple options for advertising; however, we are not limiting ourselves to advertising alone which mainly deals with the formation and dissemination of various campaigns.
Ours is a business model in which we are in the pursuit of making handshakes between merchants and customers by making merchants sort of hyperlocal celebrities and creating a fan base around him and his business. All of these sophisticated activities are done at an affordable cost with minimal operational intervention.
Also, we would like to showcase how small and medium merchants can leverage their unity which can make them powerful individually by offering seamless connected shopping experiences to their customers.
How do you reach out to your potential customers? Could you also brief me about your client base? Which niche do they belong to?
To reach out to the masses, we use a media mix that constitutes outdoor media, influencers, experience zones for awareness and user acquisition. Powerful yet cost-effective marketing has led us to a point where we can add maximum value to retailers, and hence we are seeing good traction among small and medium retailers. We use both inbound and outbound methods to achieve the scale of retailer onboarding as we envisage.
What are some of the challenges you faced while setting up Splendre, and how did you overcome those?
In our business domain, we need to do many experiments to zero-in on something that works since it is based on how users perceive certain features and experiences. For a startup, driving business operations around something that can become quite unpredictable is quite challenging. The hardcore experiences we acquired during our journey helped us create specific frameworks to foot our business in product, engineering, marketing, and operations. We have developed capabilities to do extensive market experimentations rapidly yet in cost-effective ways by keeping the team, marketing & operating expenses as lean as possible.
What are some of the highlights in the journey of Splendre so far? Do you have a pet project that expanded your limits?
We started our business by selling ad inventory from a collection of premium display screens connected to our state-of-the-art Ad Delivery Network across Kozhikode and Bengaluru. While we were in that business, we did the first piloting of Lookodu as a value add to those using our ad inventory. This resulted in phenomenal success and made us rethink whether we want to get ourselves limited to only our media/screens or partner with other media owners/publishers and rapidly expand our business horizons. Hence we started focussing exclusively on Lookodu as our core product.
What are the plans for Splendre? Where do you see the company in three years?
In 3 years, we would be touching the lives of more than 10 million people at least thrice a day through various Lookodu touchpoints, which can be media, experience zones, retail outlets, and more.
We will be serving more than 15,000 merchants by the end of 3rd year with multi-city operations across India.
Know a great startup story or want to share your own? Write to us at keralainsider.com@gmail.com and we will get back to you. For more updates follow Kerala Insider on Facebook
About Author